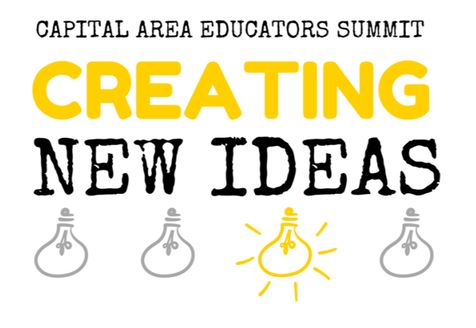 Register now to reserve your spot to The Summit!
We are looking for educators who have something to share about their students being creators in their classrooms. We'd love to have you Submit a presentation proposal to share your story at The Summit.

LEARN, COLLABORATE, CELEBRATE!
Collaborate with your peers to share fresh ideas for motivating and engaging your students so they have a deeper understanding of the content. We have some of the best educators in our state, so let's learn from each other! Our goal is to give local educators the TIME and a SPACE to share innovative teaching strategies so we can encourage all our students to be CREATORS!