Clinton County RESA | Eaton RESA | Ingham ISD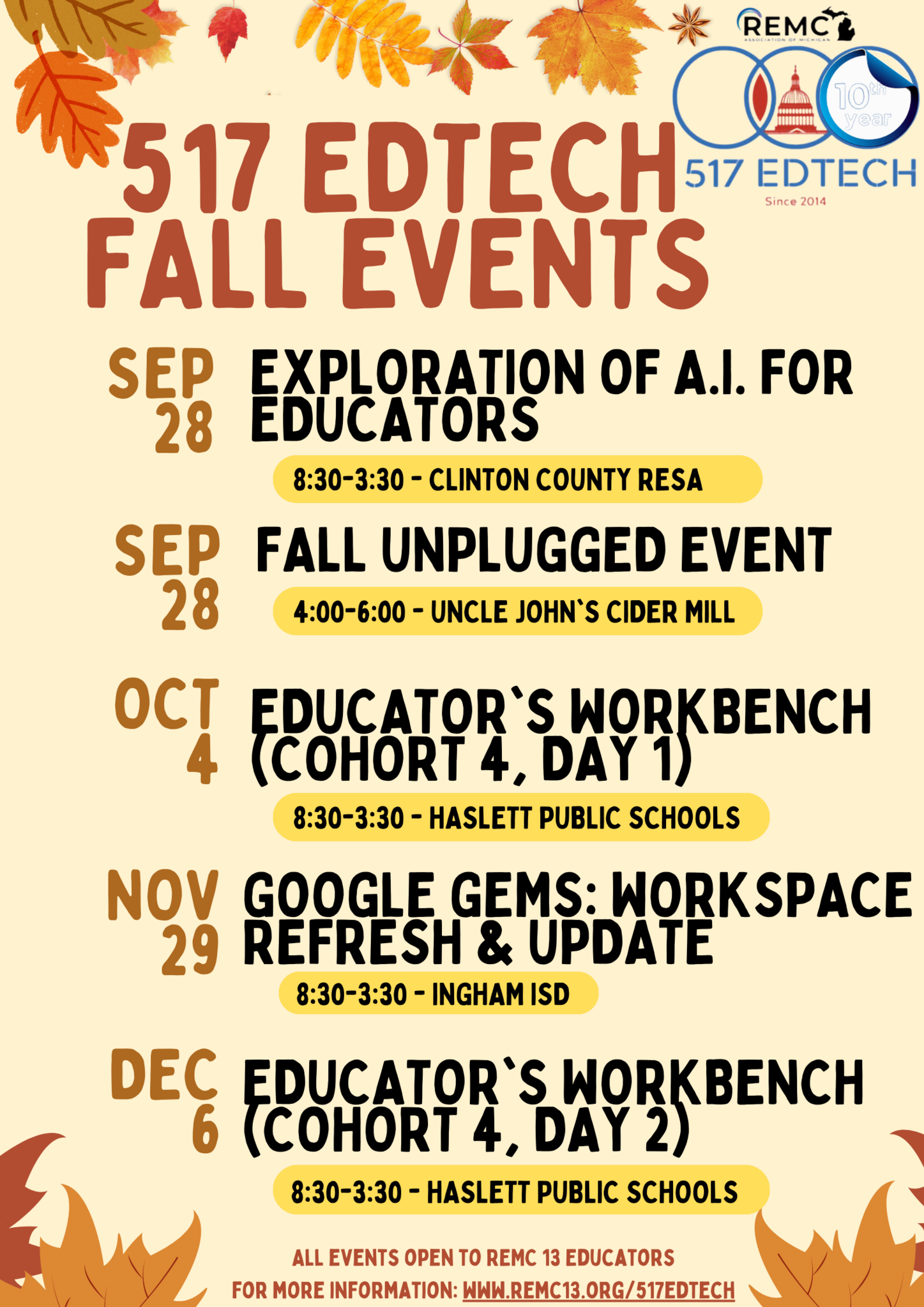 We have a busy fall planned for educator professional learning here in the Capital Region. Head to our 517 Ed Tech homepage for more information!
Welcome to REMC 13
REMC 13 is one of Michigan's 28 Regional Educational Media Centers. REMC13 supports educators and schools in the services areas of Clinton County RESA, Eaton RESA and Ingham ISD. That is, we serve three intermediate school districts, 49 public and private school districts and over 63,000 students. We look forward to serving you as well.
We provide a variety of services and resources. Some resources are available to all educators and learners in our region or the state.
We also have additional resources that we are able to provide to REMC 13 member schools. This subscription service allows us to provide resources at consortium pricing that our member schools might otherwise not be able to afford.
Please check out our Resources Page and our Membership Page for more information.
If you have any questions, feel free to email the REMC13 Director:
Quick Links

Professional Learning from REMC
REMC Association of Michigan offers a wide variety of targeted professional learning in a wide variety of formats and topics.
Head to the REMC Professional Learning site for more information.