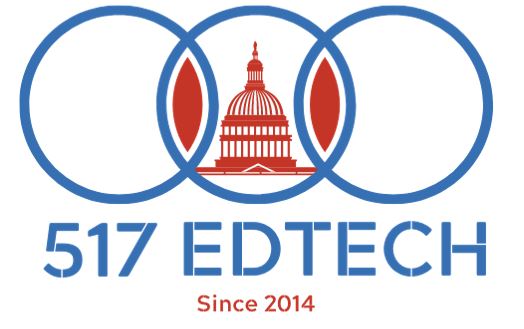 2022 in Review...
We've been busy in Semester 1 with Universal STEAM, Educator's Workbench Cohort 2 and #517EdTech Unplugged.
Check out some of the highlights!

#517EdTech Unplugged - Episode 2: Escape Room and Creative Thinking Workshop is coming up on Feburary 23rd!
We are partnering with Jared at The Pod in West Lansing to spend an afternoon being in the role of learners and explorers and then unpacking the particulars of Creative Thinking. Teaching and Learning in 2023 can be, at times, an act of creativity. Rather than being a burden, unlocking your creative potential in the lesson design process can be empower for you as the educator-designer and energizing for both you and your students. We hope that you'll join us. We're very excited for this gathering!
Here's the particulars:
517 EdTech Unplugged – Episode 2: Escape Room & Creative Thinking Workshop
Thursday, February 23, 2023 – 4:00 pm to 6:30 pm
Free for REMC13 Educators
Detailed agenda, RSVP Form, and additional information can be found here.
Please note: We are capping this event to 17 educator-participants. (Escape rooms lose a lot a value if groups get too large.) So, if you plan on joining, don't wait too long to submit the RSVP Form. We will create a waitlist after we fill up to accommodate potential cancelations. Head to the RSVP Form for more detailed explanation.

An exploration of CADL's Student Success Initiative - CADL librarians Jennifer DeGroat and Courtney Tang will share information about this exciting new project in which students (and many educators) in CADL's service area have free library cards. Learn more about these cards as well as the materials and resources that CADL provides.
New Opportunities from CADL's Spring Learning Series
We are happy to be partnering with Capital Area District Libraries to provide a couple of exciting opportunities.
January 25th - CADL Student Success Initiative: Library Resources for Students and Educators
Join CADL staff members for an introduction to using CADL's Student Success Cards. Learn more about these cards and the free resources available to students and educators. The session will be held virtually. More information and registration can be found at Ingham ISD's PD Zone.
February 23rd – Student Success Initiative: Overview of CADL's Digital Resources
Join CADL staff members for an overview of CADL's free digital resources that can be accessed using Student Success Cards. Staff will present information about Hoopla, Libby, BookFlix, research databases, and more. More information and registration can be found at Ingham ISD's PD Zone.
Please note that due to the district boundaries of Capital Area District Library these opportunties are for teachers teaching in Ingham County Schools only. For more information on CADL's Fall Learning Series, reach out to Jennifer DeGroat at degroatj@cadl.org or see her email address in the "cc" line of this email.

Join Andrew (a former MS and HS math teacher) for this 2-part exploration of the mathematics tool Desmos - Desmos is a free web application that has been crafted by math teachers to help support student exploration of this subject that many students find frustrating to learn and teachers find frustrating to teach. This tool provides a number of different modes of exploration that set the standard for usability for digital math tools.
Session 1 - An Introduction to Desmos
Session 2 - Activity Builder and the Computation Layer

A Fresh Look at Discovery Education - Uncover all that Discovery Education Streaming has to offer! Find and assign 190,000+ standards-aligned resources, filterable by subject and grade level to complement lessons and curated into timely, relevant collections. Learn how to meet the needs of all learners via instructional strategies that utilize video segments, images, songs, audio books, encyclopedia articles, interactives, podcasts, animations, and more.
Here's the video recording of the session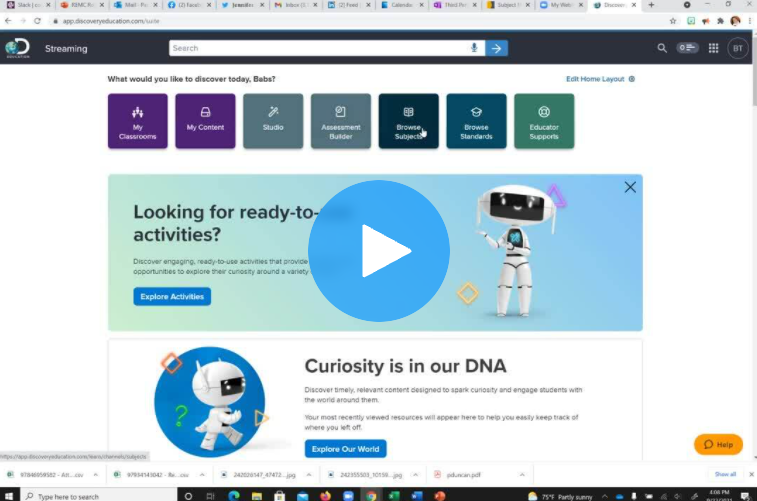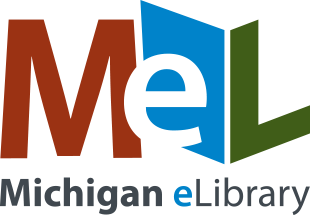 An exploration of the Michgan eLibrary - The Michigan eLibrary is a free set of resources on all kinds of different things and they've continued to expand their offerings. Join #517EdTech as we bring in a couple of guests from Michigan eLibrary to lead us through exploring the amazing collection of resources that you and your students could be using right now for free.
Latest 3-Minute Instructional Tech Video from #517EdTech
Allison's Tech Tip Tuesdays
Andrew's 3-Minute Instructional Tech